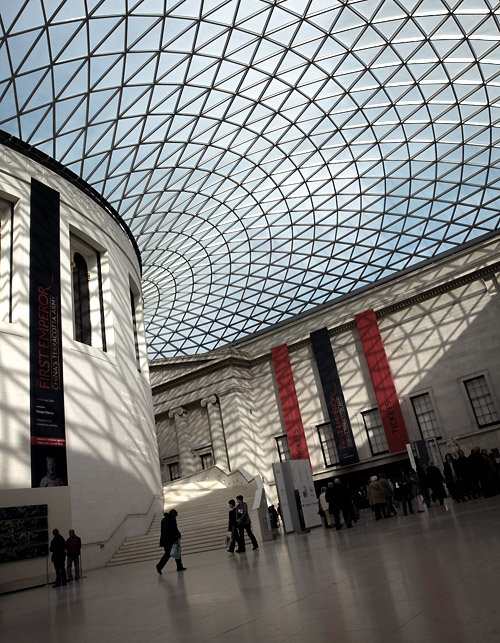 07 February 2008 | 1:49 pm
The British Museum - Great Court
Although The British Museum is not one of my favourite museums, the Great Court designed by Sir Norman Foster is one of my favourite pieces of architecture. And the Reichstag Dome he designed for the Bundestag in Berlin is almost equally impressive.
Trivia: The Great Court at the British Museum is the largest covered public square in Europe.

Camera: Canon EOS 5D
Shutter speed: 1/160 sec
Aperture: f/11
Focal length: 24 mm
ISO: 400


I bought my camera (Canon EOS 5D) and lens (Canon 24-105mm f/4L IS) on the official Canon Outlet on eBay.