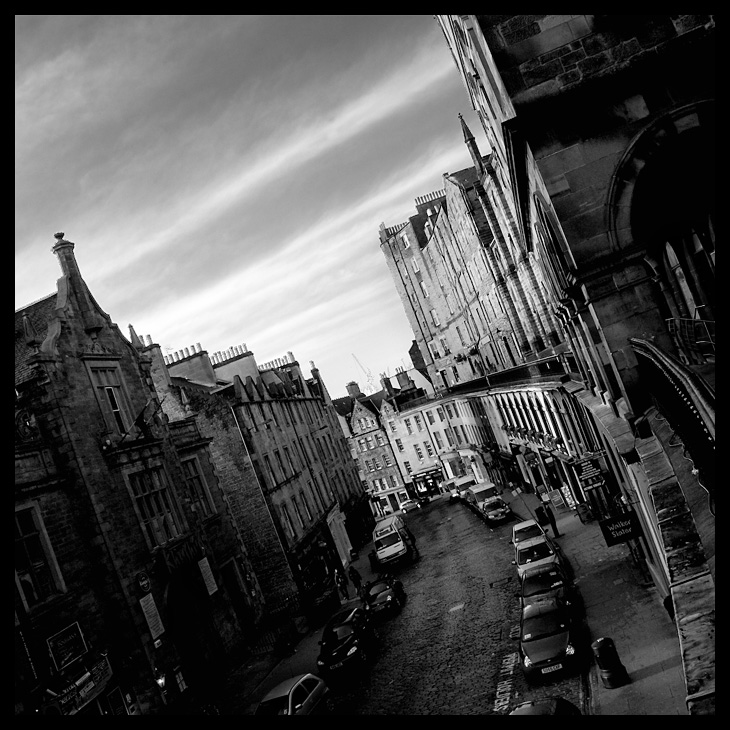 11 January 2008 | 10:44 am
Victoria Street, Edinburgh
I can highly recommend Howie's Restaurant on Victoria Street for a good meal if you ever find yourself in need of a good meal in Edinburgh.

Great curves and a nice tilt! They certainly give the picture some dynamics...
Thomas
on 02 Mar 2008
beautiful photo.
sanja
on 22 Jun 2009
Really wonderful tones and perspective.
Syd
on 20 Aug 2010
Camera: Canon EOS 5D
Shutter speed: 1/100 sec
Aperture: f/14
Focal length: 24 mm
ISO: 640


I bought my camera (Canon EOS 5D) and lens (Canon 24-105mm f/4L IS) on the official Canon Outlet on eBay.