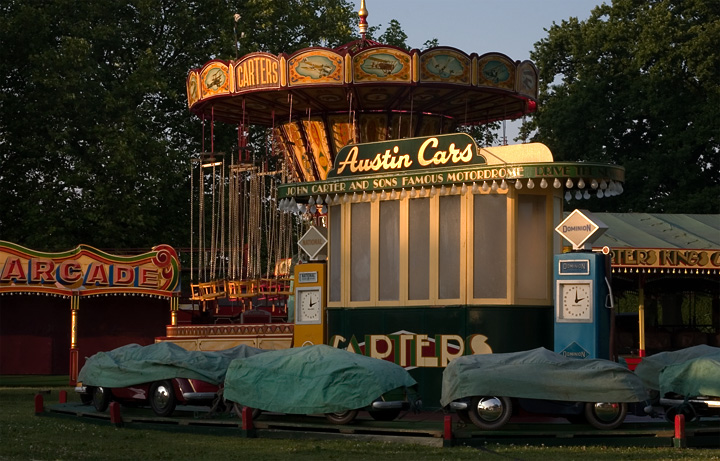 29 June 2006 | 6:16 am
John Carter and Sons Famous Motordrome
Carters Steam Fair

niiiiiiiiiiice! i love everything about this. fantastic sunlight shining just right on the "austin cars" sign. not to mention that carnivals/fairs are the best places to shoot.
angie
on 22 Jul 2006
Camera: Canon EOS 300D DIGITAL
Shutter speed: 1/10 sec
Aperture: f/22
Focal length: 50 mm
ISO: 100


I bought my camera (Canon EOS 5D) and lens (Canon 24-105mm f/4L IS) on the official Canon Outlet on eBay.