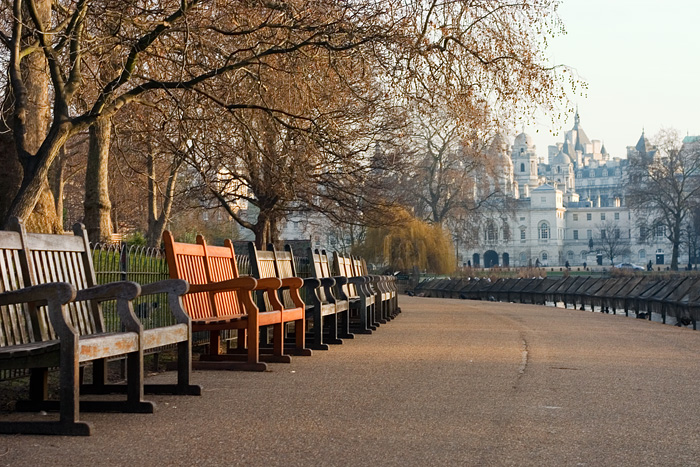 24 January 2006 | 9:27 am
Bænken, St. James Park
Very cool perspective! I walked by here myself in January, but I never got the idea of photographing it like this.
Lars
on 15 Jun 2006
Very nice perspective, indeed! Lovely colours!
Evi
on 02 May 2007
Camera: Canon EOS 300D DIGITAL
Shutter speed: 1/100 sec
Aperture: f/7.1
Focal length: 50 mm
ISO: 100


I bought my camera (Canon EOS 5D) and lens (Canon 24-105mm f/4L IS) on the official Canon Outlet on eBay.